The Peoples' EJ Roundtable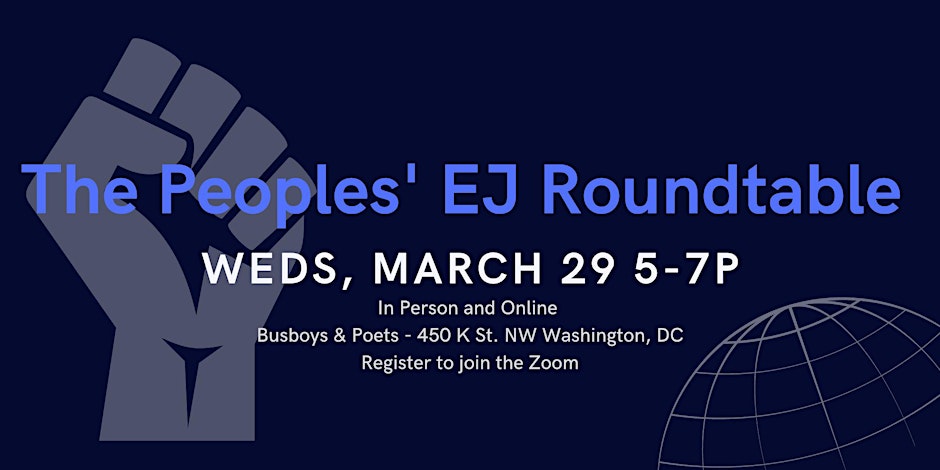 On Wednesday, March 29, the Federal Energy Regulatory Commission ( FERC) is hosting a so-called Environmental Justice Forum throughout the day. Because we don't think that the FERC forum will produce the results frontline advocates require nor was the event organized to ensure frontline and community-based organizations were truly respected, heard, and included, we're hosting our own Peoples' Environmental Justice Roundtable from 5-7p at Busboys & Poets, 450 K St NW, in Washington, DC and online to uplift the voices of communities that are impacted everyday by FERC's decisions (food and music 5-6p, panel from 6-7p).
At the Peoples' EJ Roundtable, we'll spotlight the amazing work happening to challenge the rush to build new LNG and pipelines led by people from frontline communities who are building toward a future without LNG. Leaders will speak about their communities and will have space to reflect on what occurred during the day at the FERC event. Come enjoy great music, food, and conversation as we work toward a day where FERC is an agency that centers climate and environmental justice in its decision making.
Please join us to listen to and support our frontline leaders.
If your organization is interested in crossposting the livestream, please email [email protected]